About Us
Since 1967 Wilco Industries has been the leader in Precision Aerospace Machining. Setting the standard for cost effective quality we utilize an ISO 9001:2015 / AS 9100:2016 Quality System.
We are noted for our Precision Machining as well as our customers which include aerospace giants such as Northrop Grumman and BAE Systems.
We also offer a unique line of Fire Door Release Mechanisms.
We have certifications in both ISO 9001:2015 and AS 9100:2016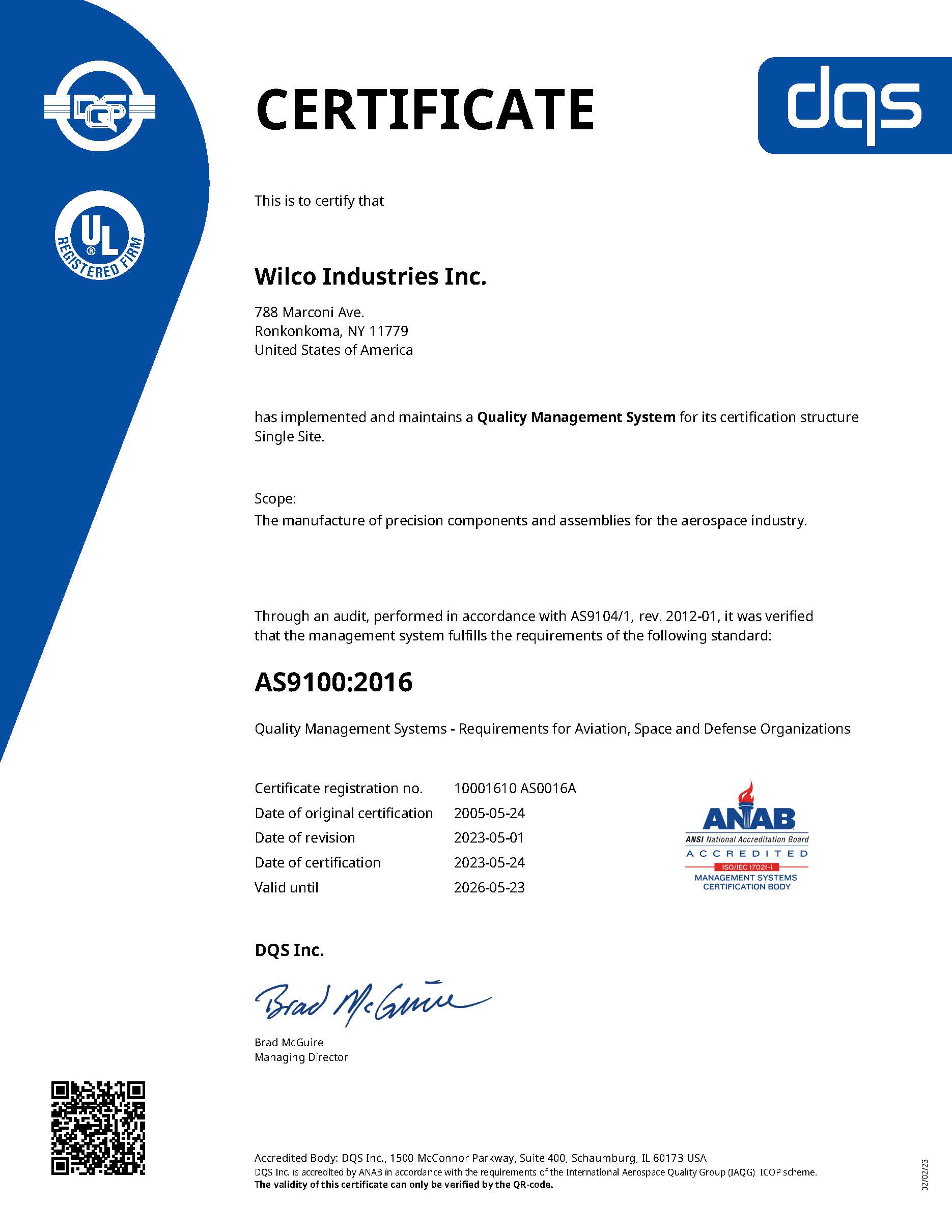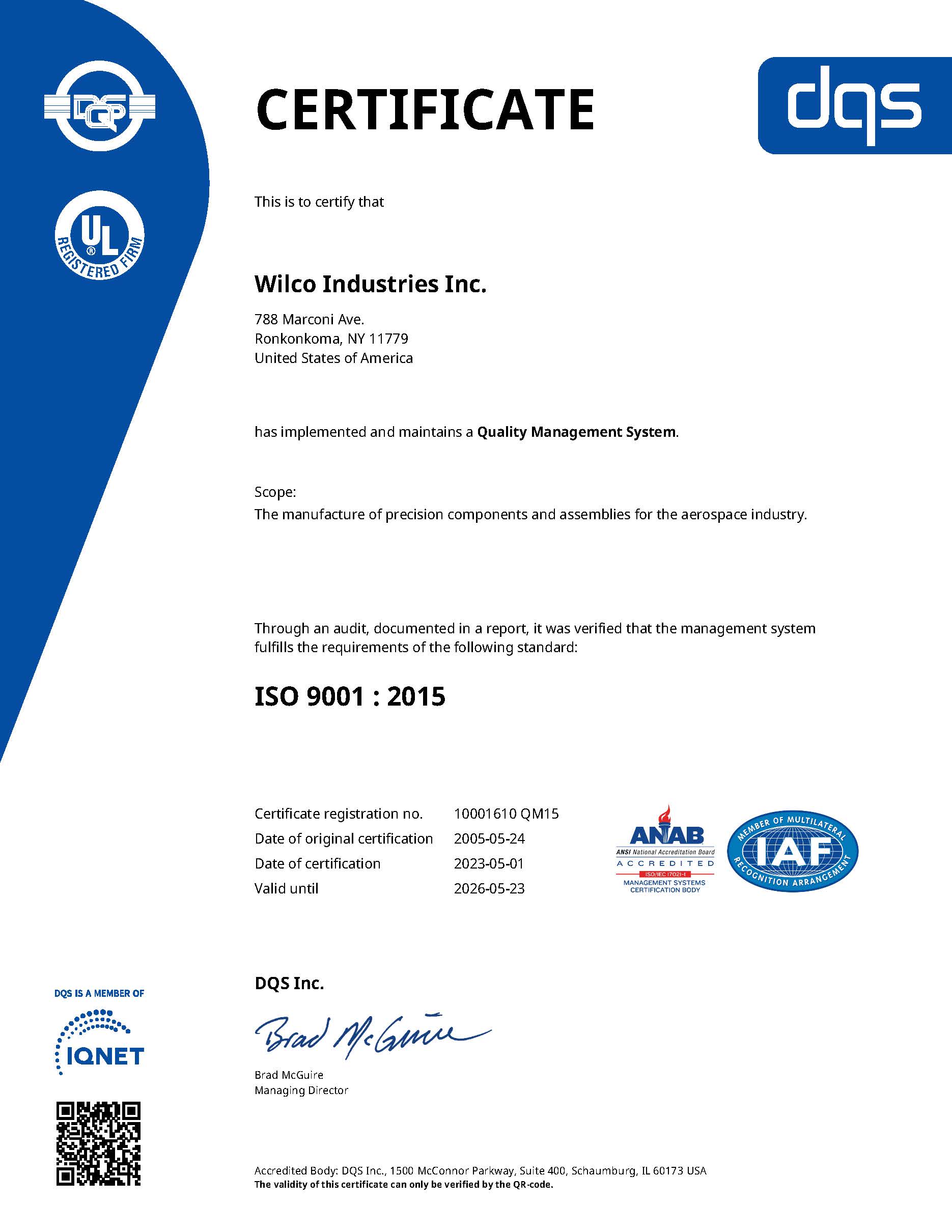 Click here to see examples of our Precision Machining.
Click here to see our list of Vendors and Customers.
---
Contact Us
Phone: (631)588-6992
Fax: (631)588-5578